Dear Future Minisite Superstar,
I have a sad story to tell you that will probably sound quite familiar (although it has a VERY happy ending!).
For over Ten Long Years I slaved away under a tyrannical business owner who got rich from graphics design work thatI created... all for a measly salary that barely covered the bills.
I had no pay raises for four years straight, and holidays?
Forget About It.
Meanwhile,the business grew year on year and HE was driving a new luxury car every year - off the sweat of MY brow!
Finally, at an annual review he told me how thankful he was for my hard work, how talented I was, and how much I contributed to the growth of the business...blah blah blah...
But oh, by the way... I wouldn't be getting a raisethis year either- because marketing was eating up the budget.
From that day forward I focused my efforts on developing my business skills and my incredible Project Minisite initiative.
Six months later I was OUTTA there... I quit to start my own website/graphic design business.
And now I enjoy working from the comfort of my own home... under my own schedule... and flexing my creative muscles (And FREEDOM) on a daily basis.
And oh yeah, I'm making a lot of money, too!
But best of all, I'm willing to show YOU how to do it too... If You've Got The Guts.
Project Minisite is an insanely detailed (yet easy to understand and use) series of screen capture tutorial videos that give an easy to follow, step by step walkthrough of techniques 'real' minisite designers use to consistently earn high priced design jobs.
Project Minisite contains a Whopping 29 easy to follow minisite training videos complete with a clear and concise companion course that's yours to keep for FREE.
NO design experience is needed! Each of the videos is designed for PC literate users who may never have even tried to create a minisite in their entire lives. Project Minisite will guide you every step of the way with crystal clear audio and video.
That's Easy, Mate.
I've taught the concepts in Project Minisite to others…and they went from knowing absolutely nothing about creating minisites, to becoming near experts themselves, almost overnight.
And several of them have gone on to break free from the sick wage slavery that I myself was in, and become very successful in their own right!
And that feels GOOD. Real Good.
I'm a BIG believer in "Paying It Forward", see? And I believe that if I can break YOU free of the rat-trap of wage slavery, (or at LEAST make your situation more Luxurious ;-) then no matter HOW much money I make...I Win.
But better yet...You Win.
So, I decided to package my system into 29 step-by-step videos that can guide you to creating your own high quality minisites and maybe breaking free yourself!
You'll also get downloadable PDF mini-tutorials, complete with screenshots to guide you step by step during the process.
You can print them all out and keep them in a binder. That way you will always have your own "Million Dollar Minisite Manual" to hand.
You'll be amazed by how thorough and yet simple Project Minisite is…and once you download the videos…your have access to your very own "masters degree" education in minisite creation!
Simply put: Project Minisite is the most phenomenal photoshop video course ever created, and is designed to take an "average Joe" and turn him into a minisite wizard in less than an afternoon.
It's an instant DIY system that's simple, easy to follow, and very, very profitable.
How Profitable? Well, let's do a little ciphering, shall we?
A Minisite Design from an "Average" designer goes for around $100 or so, and the same "Average" designer can do one in around 3 Hours.
That's nearly $35 Bucks an hour, which is Not Too Shabby!
But with the Power and Control that Project Minisite is about to hand you, you are about to seize the power to literally Write Your OWN Paycheck.
Simple: Minisites are always in demand.
In fact, there simply aren't enough talented designers around to satisfy the raging hunger that the marketplace has for them!
Believe me, everyone from small businesses to internet marketers will beat a path to your door clutching large amounts of cash in hand begging you to make them a killer minisite once they see what you can do!
Happened to me...And it could easily happen to YOU too, with the Power Of Project Minisite at your back!
Now, there's other so called Photoshop "Tutorials" out there...
But Only Project Minisite will show you - In Detail - how to quickly and easily create rich, professional quality Minisites... that you can instantly sell to hungry buyers... and in about the same time it takes you to watch the latest Hollywood movie.
......
Or How About These:
Or Maybe This?
Let's Get One Thing Straight: For all the Incredible Power of Project Minisite it doesn't mean you need a LICK of design experience to use this system... And you don't need to know how to write a LICK of code!
In fact: I hope you don't know a THING about mini-sites or even graphics design...I'll explain that later.
But…it DOES mean that you'll be creating Blockbuster Minisites within HOURS that will have yourclients raving: Whether it's for your current employer or if you're about to start your own freelance business.
Now I'm sure you are going to agree: That's an incredible package, but it gets MUCH better...
I believe in Massively Overdelivering, so here's the deal:
If you decide that Project Minisite is for you, I am going to make Nine (9) KILLER extra Bonus Videos available to you with your downloads!
This is truly advanced, Graduate Level training in Photoshop and contain Hidden Secrets painstakingly discovered over my years of working as a Top-Level Designer and Photoshop user.
These Nine Additional Super-Advanced Videos are guaranteed to Blow Your Socks Off and help you gain entry to the ranks of the truly big gun designers.
... Plus... You'll also get instant access to the following Awesome Photoshop Tutorials:
---
Photoshop Secrets Revealed
The Ultimate Step By Step Video Guide - Volume 1
These videos can be valuable for the new Photoshop user even if they have never opened the program before in their life.
I start by walking them through what the tools they need are, where to find them and what they do. I then teach them about the available pallets in Photoshop.
And then I start walking them through the adjustments they can make, how to process a RAW image, how layers work and more.
These videos are uniquely designed to teach the beginner how to manipulate their pictures in Photoshop.......a program that is very intimidating to those that haven't learned it yet.

This first volume of 10 videos that last over 68 minutes contains the basic information everyone needs to know in order to get started with Photoshop as well as some advanced tricks.
I had some friends that were familiar with Photoshop view just one of these videos for critiquing purposes, and several of them said, "Wow, I didn't know you could do that!"
Here Is What Is Covered In Photoshop Secrets Revealed Volume 1

---
Tutorial 1 - 6 minutes 32 seconds
Tools A Photographer Uses - Part 1
Move Tool
Rectangular Marquee Tool
Elliptical Marquee Tool
Lasso Tool
Polygonal Lasso Tool
Magnetic Lasso Tool
Magic Wand Tool
Quick Selection Tool
---
Tutorial 2 - 11 minutes 11 seconds
Tools A Photographer Uses - Part 2
Crop Tool
Eyedropper Tool
Color Sampler Tool
Spot Healing Brush
Healing Brush
Patch Tool
Red Eye Tool
Brush Tool
Clone Stamp
History Brush
---
Tutorial 3 - 7 minutes 14 seconds
Tools A Photographer Uses Part 3
Eraser Tool
Gradient Tool
Blur Tool
Smudge Tool
Dodge Tool
Burn Tool
Sponge Tool
Horizontal Type Tool
Vertical Type Tool
---
Tutorial 4 - 8 Minutes 28 Seconds
Recognizing And Using Photoshop Pallets
Tool Pallet
Image Pallet
Layers Pallet
History Pallet
Actions Pallet
Character Pallet
Paragraph Pallet
Brush Pallet
Brush Presets Pallet
Info Pallet
Navigate Pallet
Histogram Pallet
Mini Bridge Pallet
Color Pallet
Swatches Pallet
Adjustments Pallet
---
Tutorial 5 - 6 minutes 36 seconds
How To Make Adjustments In Photoshop Part 1
How To Use Levels Adjustment Layer
How To Use Curves Adjustment Layer
How To Use Exposure Adjustment Layer
How To Use Vibrance Adjustment Layer
How To Use Hue/Saturation Adjustment Layer
---
Tutorial 6 - 4 minutes 24 seconds
How To Make Adjustments In Photoshop Part 2
How To Use Black And White Adjustment Layer
How To Use Color Balance Adjustment Layer
How To Use Photo Filter Adjustment Layer
How To Use Channel Mixer Adjustment Layer
How To Use Posterize Adjustment Layer
How To Use Selective Color Adjustment Layer
---
Tutorial 7 - 6 minutes 2 seconds
Adobe Camera Raw Part 1
Know Why To Use RAW
How To Use Mini Bridge To Open Raw Image In ACR
Understand The Color Of Light
How To Use White Balance Card To Set White Balance
How To Use Built In Settings For White Balance
How To Manually Adjust White Balance
How To Syncronize RAW Image Settings
---
Tutorial 8 - 5 minutes 14 seconds
Adobe Camera Raw Part 2
How To Adjust Exposure Of A RAW Image
Understanding RGB Color Level Numbers
How To Use Recovery Adjustment
How To Use Fill Light Adjustment
How To Use Blacks Adjustment
How To Use Contrast Adjustment
How To Use Clarity Adjustment
How To Use ibrance Adjustment
How To Use Saturation Adjustment
How To Use Sharpening Adjustment
How To Use Noise Reduction Adjustment
Processing RAW Images Into Photoshop
---
Tutorial 9 - 6 minutes 56 seconds
Using Layers In Photoshop
How To Stack Multiple Images Using Layers
How To Hide Layers
Use Move Tool To Perfectly Position Similar Layers
How To Create A Layer Mask
How To Brush In A Layer Mask
Use The Channel Pallet To View Your Layer Mask
How To Add A Vibrance Layer And Use Clipping Mask
---
Tutorial 10 - 5 minutes 37 seconds
Creating Gradients And Vignettes
How To Add A Solid Color Layer To Make The Sky Bluer
How To Use Gradient Tool Within A Layer Mask
How To Use Elliptical Marquee Tool For Vignetting
How To Add Feathering To Elliptical Marquee Tool
How To Use The Fill Command Within A Layer Mask
How To Create A Vignette In An Image
How To Flatten An Image
How To Adjust Crop Settings
How To Crop The Final Image
---
Photoshop Secrets Revealed
The Ultimate Step By Step Video Guide - Volume 2
This second volume of 10 videos that last over 58 minutes of power packed tips and tricks anyone can use to improve a portrait with Photoshop.
I showed just one of the videos to someone today that has years of experience with Photoshop. His response was, "Wow, Dude! I always wanted to do this, but I had no idea that's how it was done. Man, these tips are gold!"
Here Is What Is Covered In Photoshop Secrets Revealed Volume 2

---
Tutorial 1 - 6 minutes 03 seconds
Retouching Facial Blemishes - Part 1
Using Spot Healing Tool
Using Healing Tool
Using Clone Tool
Know Which Healing Tool To Use For The Job
---
Tutorial 2 - 4 minutes 47 seconds
Retouching Facial Blemishes - Part 2
Using Patch Tool To Remove Blemishes
Patch Tool With Destination Setting
Patch Tool With Source Setting
How To Remove Bags From Under The Eyes
Use Layers To Reduce Effect To Make Retouching Look More Real
---
Tutorial 3 - 10 minutes 13 seconds
Smoothing The Skin
Duplicate Layers
Turn A Layer Off
Use Lasso Tool To Select An Area
Create A Layer Mask From A Selection
Use Brush Tool To Edit A Layer Mask
Use Gaussian Blur To Smooth Skin
Special Preview Of The Portraiture Plug In Filter
---
Tutorial 4 - 5 Minutes 52 Seconds
Adding Punch With Curves And Saturation
Add A Curves Layer
Create An S-Curve To Add Contrast
Change Layer Blending Properties
Use Opacity To Create The Perfect Look
Boost Color Saturation With Hue/Saturation Layer
Use Sponge Tool To Brush In Saturation To The Background
---
Tutorial 5 - 7 minutes 38 seconds
Creating Beautiful Eyes
Use History Brush To Brighten The Eyes
Use A Secret Technique To Change The Eyes To Any Color You Want!
---
Tutorial 6 - 3 minutes 25 seconds
Darken Lips And Eyelashes
How To Use History Brush To Darken Lips
Use Layers To Reduce The Impact And Get That Perfect Level
Use The History Brush To Darken Eyelashes
---
Tutorial 7 - 2 minutes 56 seconds
Whiten Teeth
Learn My Simple Secret Technique To Get The Yellow Out Of Any Set Of Teeth!
---
Tutorial 8 - 4 minutes 26 seconds
Finishing Touches For Printing Prep
How To Create A Vignette
How To Crop To The Desired Print Size
Use The Unsharp Mask To Sharpen The Final Image
---
Tutorial 9 - 6 minutes 55 seconds
Weight Loss The Easy Way
How To Use The Liquify Tool To Slim Down The Subject
How To Use The Liquify Tool Without Slowing Down Your Computer
My Secret Tool Setting That Will Help Anyone Have Better Results With The Liquify Tool
Use Clone Tool To Repair Any Background Distortion
---
Tutorial 10 - 5 minutes 29 seconds
Turn Any Portrait Into An Artistic Blend
Use Layer Blending Properties To Add Artistic Feel To A Portrait
Remove Texture From Critical Areas Without Losing The Feel Of The Blended Color
How To Use Layer Mask To Perfect A Mask Selection Effect
---
This sensational bonus package is easily worth HUNDREDS of Dollars on it's OWN, but it can be yours Free today for taking action.
Ok - the time for talking is OVER...
Why would I wait? With your Insane full 30 Day, 100% money-back guarantee - If I'm not overjoyed within that time, I'll get all my money back from you upon request, No Questions Asked!
I understand that my credit card will be charged $47.00 $19.95 today, and I will be granted Immediate Access to the downloads!
On that basis, I'd just as soon Get Rocking Right Now and discover the Full Power of this sensational package immediately!
Lemme IN!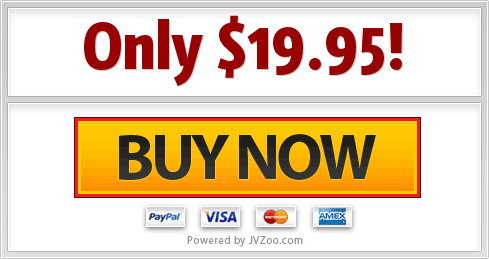 Look...Like I said, the time to act is NOW. You will NEVER get a better chance to seize the power of a ready-made, University Grade mini-site graphics show-and-tell like this again...Anywhere.
And remember where I said above that I hoped you were totally NEW at this? Yeah...You get to start from a position of Massive Power, right off the bat! No bad habits...a clean slate.
Forget about trial and error...Forget about driving yourself head-scratching nuts trying to re-invent the wheel, mate- I've laid it ALL out FOR you!
All you need is a copy of Photoshop, and you can get one for 30 days FREE on a trial, and we are off to the races!
And for you more experienced marketers...If you are comfortable just doing the same old things, the same old way...you are just going to continue to get the same old results.
You're going to continue to get Delayed and Over Charged.
But that doesn't have to happen ever again when you have the incredible power of Project Minisite and The Project Minisite Brigade with you in the trenches...
Seize your piece of the pie today.
To Your Success!

PS - Remember, with my 100% 30 Day Money Back Guarantee, you are risking absolutely nothing by taking advantage of this incredible offer today. You'll have all the peace of mind you need, knowing that I'll gladly hand you 100% of your purchase price back if you're not satisfied. I am assuming ALL the risk.
PPS - Listen Up: I'm not kidding here...this is the lowest price this product will ever be offered atanywhere. After the introductory period, the price will probably be raised to at Least $97 and then even higher and will NEVER go back down. You need to make a decision and take action Right Now, while this opportunity is still on the table.
PPPS - Consider this as well... We are always looking for talented designers to join the Graphics Genie Team. IF you get really, really good at this, not only will I let you suck my brain dry, I MAY even send you a bunch of Paying Work! Now how cool is THAT?! But you're gonna have to prove yourself first... So Get Going.